European Beekeeper T-Shirt
five sizes, many colours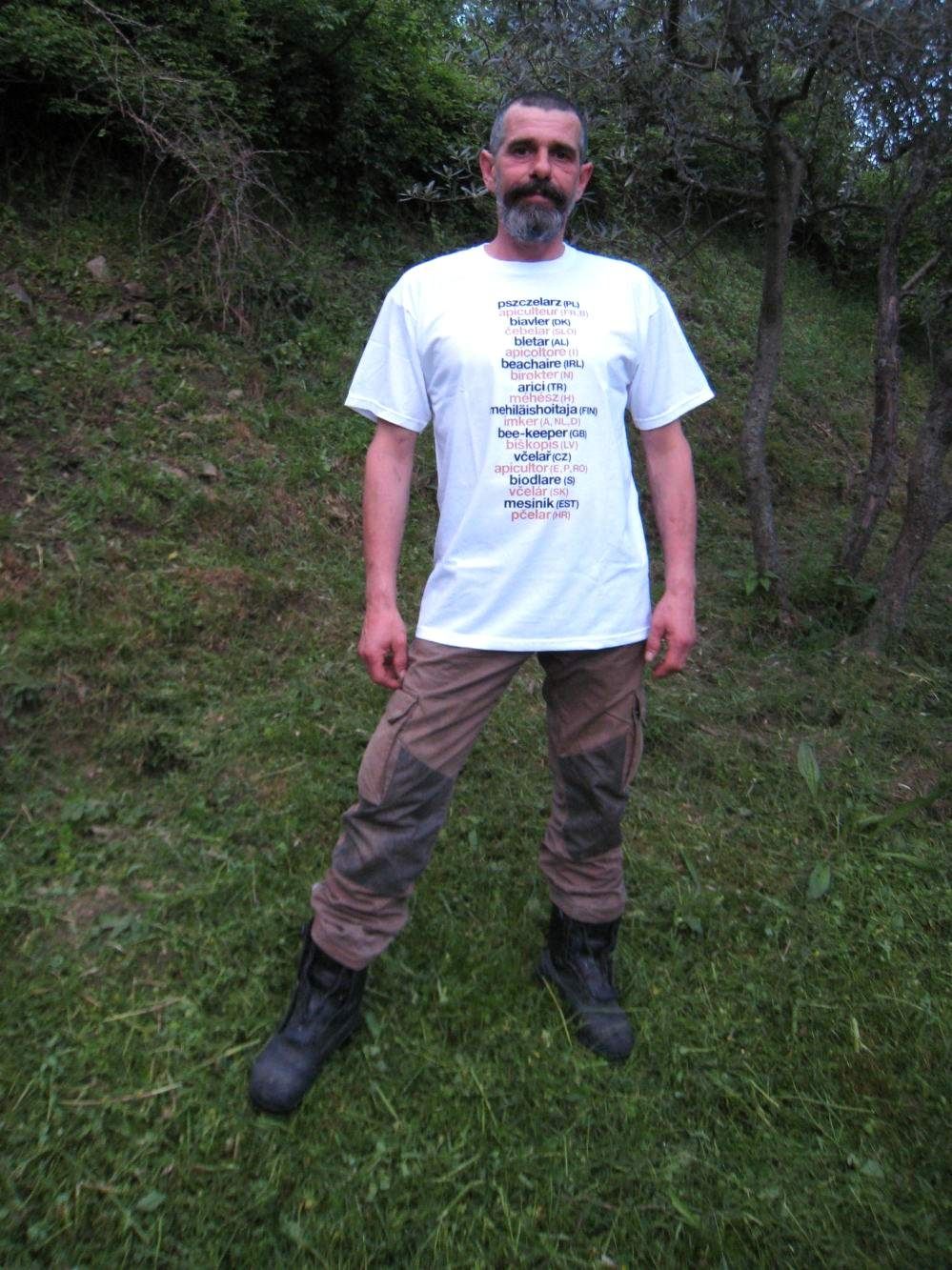 How do you say BEEKEEPER in the many and different european Languages?
We wrote it on a Fruit of the Loom T-Shirt, to let you be recognized in every european Country


Cotton 'Fruit of the Loom' 180 g
colours: white, melange, olivegreen; sizes: s - m - l - xl - xxl
Price: € 15.-

On demand, we can print also the other items on the 'Fruit of the Loom' catalogue.
Ask for more details!

Visualizzazioni: 5536